Boomer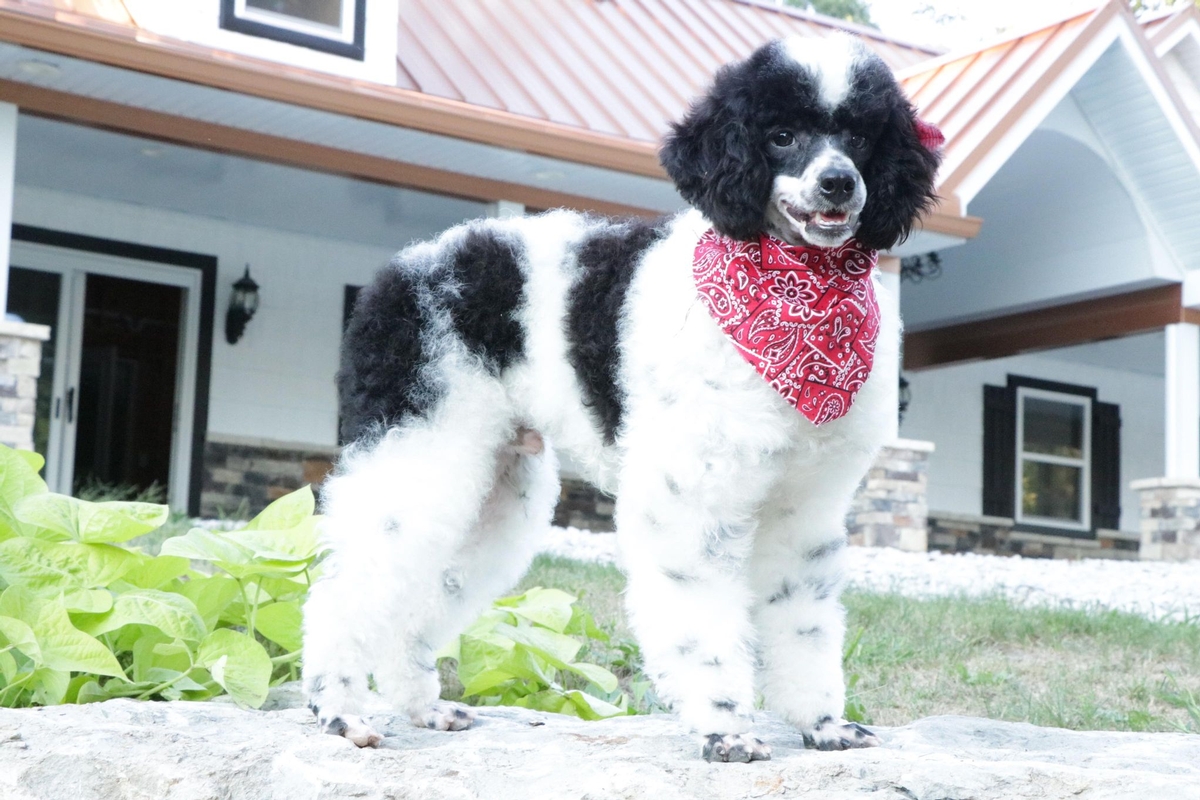 Basic Information
Boomer is a happy and loving mini poodle. He loves people and is very sociable. He is the newest member of our mini poodle breeding stock. We love his party colored traits and hope to breed puppies with the same stunning coat!
Pawprint Genetic Test Results
VWB -Clear/Normal
DM- Clear/Normal
Pups From Boomer
We currently have no puppies from Boomer. If you would like to be notified, please contact us and we will notify you when Boomer has puppies.